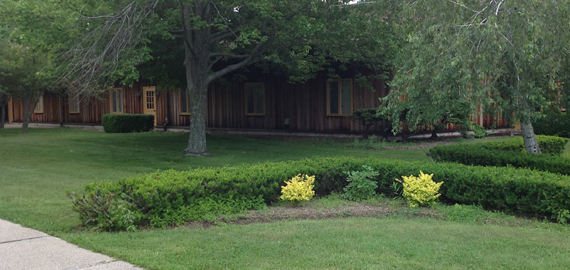 History
The first Christ Apostolic Church in North America started as a house fellowship in 1976 by the late Rev. Goke Oyedeji, Ph.D., in Brooklyn, New York. This church is currently the headquarters of the First in the Americas (FITA) DCC within Christ Apostolic Church NorthHistory America. 
Structure
The Organizational tree of Christ Apostolic Church has five levels of authority, the highest being the Trustees and the lowest the assembly Pastors.
In North America, there are currently 16 DCCs/Zones, headed by 16 Superintendents. There are congregations in several cities and states in the United States and Canada and all come under the umbrella CAC North America.
    Washington DCC   –  Pastor Timothy Omolayo Agbeja, Ph.D.

CACNA. Regional Superintendent & Superintendent,

 
    Vineyard Of Comfort, DCC USA.  –  Pastor David Adenodi, Ph.D., Superintendent 
    Texas DCC  – Pastor Joseph A. Olawale,

Superintendent

 
    Manhattan DCC   – Pastor Timothy Adelani,

Superintendent, 

    Bethel DCC  – Pastor John Oluwatimilehin, Ph.D.,

Superintendent, 

    Vineyard Of Comfort, Canada Zone  – Pastor Ademola Oyeniyi,

Superintendent, 

    Central Florida DCC  –  Pastor Gabriel Aboderin,

Superintendent,

 
    First In The Americas DCC  – Pastor Oluwagbemiga Famojuro, D.Min.

Superintendent,

 
    Baltimore DCC  –  Pastor Hezekiah Ilufoye,

Superintendent, 

  New England DCC – Pastor Mathew Babalola,

Superintendent, 

  South Florida DCC   –  Pastor Sola Rotimi,

Superintendent, 

  California Zone  –  Pastor Gabriel Idowu,

Superintendent, 

  Eastern DCC   Pastor Olufemi Olaluwoye,

Superintendent 

  North Atlanta Zone  – Pastor Samson Kunle Aroniyo,

Superintendent 

  Western DCC  –  Pastor Samuel Olomoniyi Ph.D.,

Acting Superintendent 

  Philadelphia Zone   – Pastor…………………..

Superintendent 
For more information about Christ Apostolic Church, North America please visit www.cacnorthamerica.com